Corona pandemic brought most of us to stay at our homes. Schools and universities moved on with online classes. The last days of college life were taken away by Covid-19.
I started my career remotely at my home. The first day of my job at FantaCode was introduction about the team and interacting with them through our new home Microsoft Teams.
I had thoughts of working at an office with other colleagues and separate meetings in a meeting room. But the present situation made the employees change the traditional way of working and switch to remote working. But this transition from office to home must have benefited each one of us.
Many of our routines must have changed. I started my job at FantaCode, the interviews and on-boarding were virtual, so I didn't get a chance to meet all other colleagues.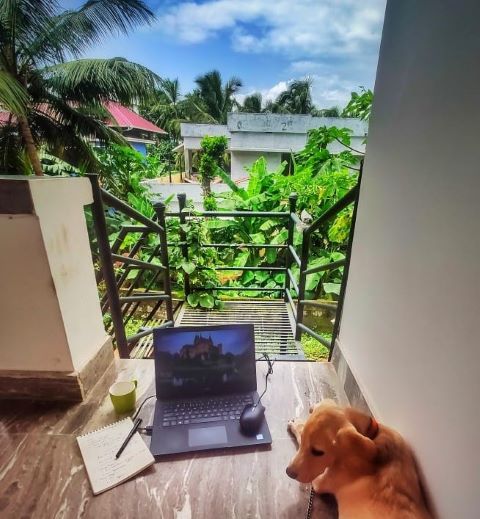 Here at FantaCode, there is a day once a week where we share a few moments from our personal lives through video calls just like a virtual happy hour.
This remote working has its advantages. For me accommodation and travel expenses are saved, I could spend more time with my family and spent all the little happiness with them. I can sit comfortably at home with no rushes and have a flexible schedule.
But I wanted to experience the traditional way of working at the office. With remote working achieving a work-life boundaries is quite hard, and we are working on it as a team.
Eagerly waiting for the day when everything comes back to normal but maybe then I would miss this WORK FROM HOME!